Greater Wellington Regional Council's (GWRC) passenger rail service, Metlink, utilises 1950s-1990s diesel locomotives with coaching stock for their regional services.
Given the advanced age of the rolling stock and the need to provide a more sustainable solution, GWRC has been in the process of developing strategies and solutions for replacement trains, as part of their Lower North Island Rail Integrated Mobility (LNIRIM) programme.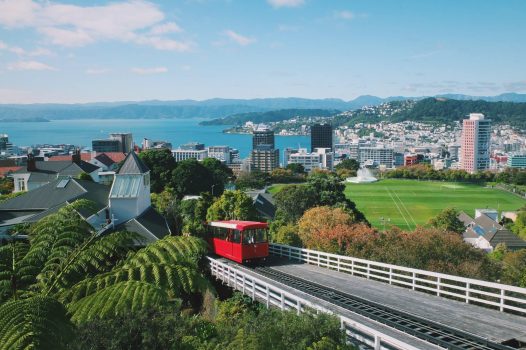 IPEX was part of a team of consultancies that wrote the detailed business case for the new rolling stock.
IPEX's scope included developing a summary of all potential rolling stock solutions, a RAG analysis of those options to determine preferred outcomes, analysis of depot and stabling options, and a review of maintenance requirements and options. IPEX then produced a whole life cost model to provide a financial comparison of the options.
IPEX provided significant value across the business case development, changing the client's original proposal and introducing further sustainability options, guiding the client to an economically and sustainably advantageous solution.
IPEX provide expertise and experience in:
Decarbonisation, with knowledge of electric, battery, hydrogen, and internal combustion solutions
Maintenance, including requirements for maintenance of different rolling stock types
Depots and stabling, with experience in depot sizing, layout, and equipment requirements
Procurement, bringing experience of procurement methodologies, manufacturer solutions, and decarbonisation long term procurement requirements
Operations, to ensure the fleet requirements would cover usage and whether changes in operation would be required
Whole life cost modelling setting out the capital and operating costs over the life of the fleet, including overhauls and refreshes.