In December 2016, the Secretary of State for Transport, Chris Grayling MP, announced that the East West Railway project would explore different ways of building, operating, maintaining and renewing a new line between Cambridge and Oxford.
East West Railway Company, commonly referred to as East West Rail, or EWR was set up to do this. The EWR project is being delivered in two phases: Western Phase: Oxford to Milton Keynes / Bedford and Aylesbury to Milton Keynes. Services are already running along Section 1 of this phase between Oxford and Bicester, with services commencing on Section 2, currently being rebuilt by Network Rail along disused railway lines, from December 2023; and the Central Phase: Construction of a new railway between Cambridge and Bedford to allow services to commence in 2027 between Oxford and Cambridge / Milton Keynes, Aylesbury to Milton Keynes and Cambridge to Bletchley.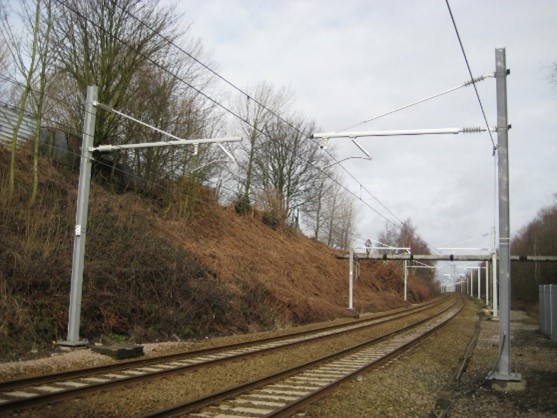 EWR sought to establish its optimised rolling-stock solution by defining it together with the infrastructure, system, and signalling.
The Department for Transport (DfT) tasked EWR with delivering an innovative, sustainable, solution to support government policy, which requires an end to diesel-only traction by 2040, while funding for electrification is unavailable from the DfT.
From earlier work, EWR had developed three options for its 4-car end-state fleet: Option 1. Battery diesel hybrid multiple units (BDMU); Option 2. Battery electric multiple units (BEMU) with partial electrification; and Option 3. Electric multiple units (EMU) combined with continuous electrification. In order to define the fleet and operational plan, from the start of Western Section services in 2023 to the steady-state solution, EWR needed to define post-2027 operation. EWR commissioned IPEX Consulting to develop a report to understand the likely costs and trade-offs associated with options 1 to 3, so that a balanced decision could be taken of which of these options would be included in the formal procurement process.
IPEX undertook a quantitative and qualitative assessment. By carrying this out in close collaboration with the client and using prior research and stakeholder engagement, the response could be delivered more efficiently.
To understand EWR's requirements which unlock value creation and enable downstream dependencies, IPEX met with the EWR team enabling them to brief their solution development timeline, including decision, and design and build milestones for operations, infrastructure, system, power, and signalling. IPEX undertook appropriate modelling, tailored to EWR.'s requirements, for the whole life costs of each rolling stock option and the accompanying power delivery pairing, using values drawn from benchmarked data selected by informed insight, with power delivery whole life costs modelled with input from Andromeda, specialists in innovative electrification technology. The IPEX team developed a strengths, weaknesses, opportunities, and threats analysis of each option, including compliance of the options to EWR's requirements. This used IPEX's corporate experience and deep technical knowledge in the rolling stock domain, power delivery, and alternative traction. The options were evaluated for the most appropriate for EWR considering all aspects of the project, not just lowest whole life cost. Drawing on experience from past projects, benchmarking data, and the desktop reviews, IPEX created a delivery timeline for the three rolling stock options. This enabled shaping of the final rolling stock strategy.
The solutions developed by IPEX considered the cost, carbon, quality, and deliverability of the proposed end-state.
The IPEX team brought valuable industry insight to the project, which considered current and future railway innovations and successfully challenged recent cost assumptions around infrastructure. Our rolling stock commercial engineering team brought rolling stock, alternative traction, electrification, valuation, and procurement delivery experience to this project, enabling an innovative solution to be offered to EWR which will provide a sustainable showcase railway into the future.