It was great to see Varamis Rail launch their express parcels service from Birmingham to Scotland in January, after successful trials in late 2022, utilising converted Eversholt Rail's Class 321 units[1]. This approach, pioneered by Orion with Porterbrook's converted Class 319 units, has shown potential for several years now driven by the boom in online shopping and home delivery pushing demand for the movement of parcels ever higher; a trend accelerated by the pandemic.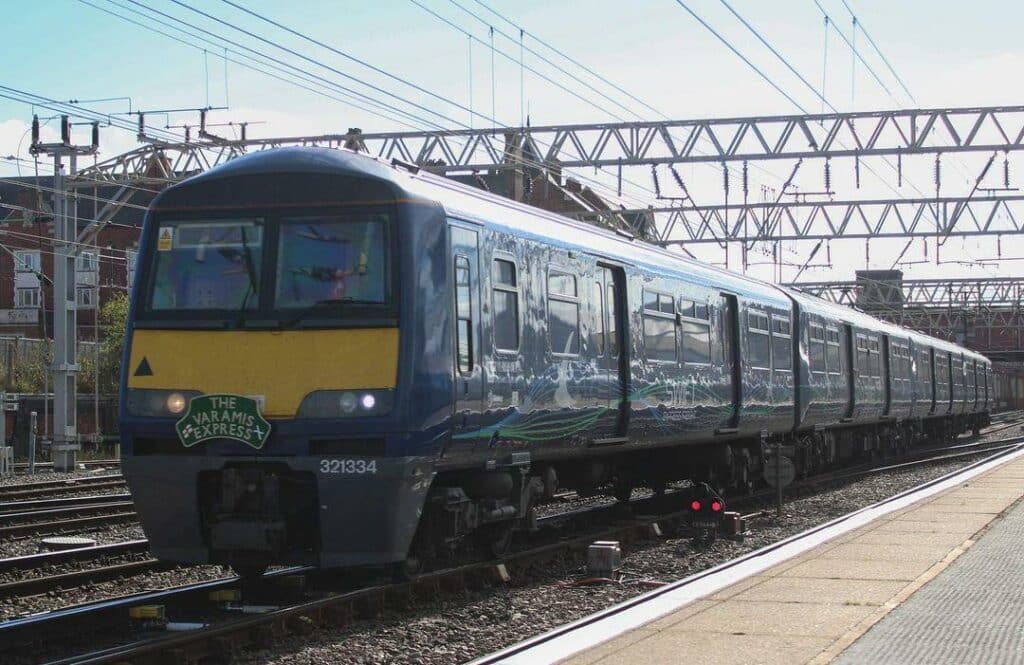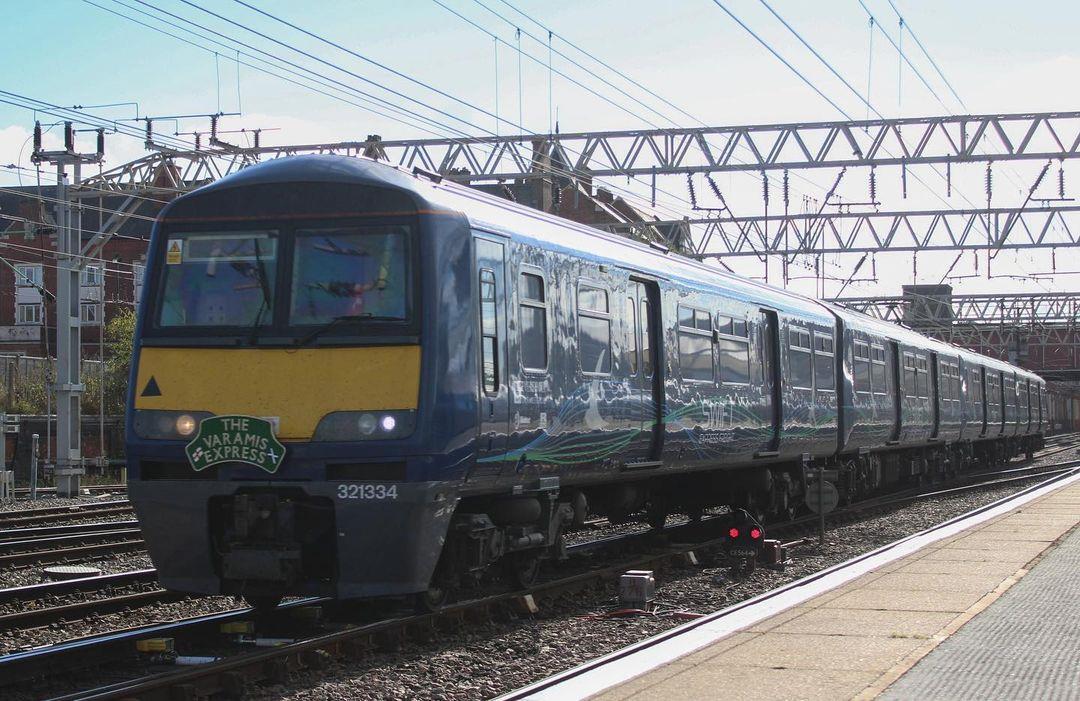 Given the growth in this market, what has stopped rail from capturing a bigger share? There's certainly been no shortage of ex-passenger rolling stock that could be converted for parcels use. Operation at passenger train speeds means that a lack of available paths on the network is probably not currently a constraining factor, so at first glance it's not clear.
Carrying roll cages of parcels on either electric or bi-mode multiple units and unloading onto station platforms seems straightforward and there is some potential in city centres as Network Rail identifies[2]. However, rail access to many stations is constrained by timetabling as unloading and loading parcels cages requires an extended dwell time. Also, stations are often not located close to the logistics hubs where the parcels need to be transferred for onward distribution or they don't have the facilities and space for holding, then loading cages onto road vehicles. Level access and short distance between the train and road access for a lorry or van is very important in terms of keeping cost down.
Looking back at the investment made by BR's subsidiary Rail Express Systems and Royal Mail for mail and parcels traffic back in the 1990s is interesting. Not only was there an investment in mail and parcel specific rolling stock, the Class 325 EMUs, but there was also an investment in terminals across the network aligned with what were then Royal Mail's regional distribution centres[3]. Terminals were built at Willesden, Gateshead, Doncaster, Warrington, Stafford, Tonbridge, Bristol, and Shieldmuir. Some of these are still in limited daily use for Royal Mail trains, however it's interesting to note from Network Rail's 2021 Rail Freight Map – Other Sectors[4] that the terminals at Doncaster, Stafford, Tonbridge are inactive. The terminal at Bristol was closed in 2004 and demolished in 2007[5].
Why are Network Rail and Royal Mail sitting on so much of this legacy terminal capacity while relatively few mail and parcels trains are running? Use of these existing terminals would be more operationally efficient than unloading of station platforms.
Would opening the mothballed facilities and spare capacity in active terminals to the current generation of entrepreneurial freight operators, such as Varamis and Orion, accelerate the growth in this sector that we've been hoping to see for so long?
Could Network Rail and / or Royal mail operate these terminals on a shared use / access charging basis in the same way that passenger station access works?
If they did, then multiple operators could make use of these key facilities without having to bear all the overhead cost on their own. Network Rail and Royal Mail would also get some additional income from terminal access charges.
---
[1] See https://www.networkrailmediacentre.co.uk/news/network-rail-and-varamis-rail-launches-new-zero-carbon-freight-service
[2] See https://sacuksprodnrdigital0001.blob.core.windows.net/freight/Freight/Strategic%20freight%20sites/Major%20Stations%20Logistics%20Capability%20Review.pdf
[3] Gourvish, T. British Rail 1974-97 Oxford 2002 p.291.
[4] https://www.networkrail.co.uk/wp-content/uploads/2022/02/Network-Rail-freight-map-other-sectors.pdf
[5] See McVeigh, Ruairidh Railnet (video) https://youtu.be/wM3aZKiO-dQ